About Us
thisWelcome to FashionModish.weebly.com!

We are here to provide you large variety of fashion sets and accessories.

We know that fashion keep changing everyday, and we know that you need to meet your fashion needs. That is why we are here :)

We, in daily basis, will be providing set and outfit collections to get inspire you in choosing the best styles. Keep digging out this blog to find more styles that suits your needs. You may find a treasure here :)

Happy fashion blogging!
Powered by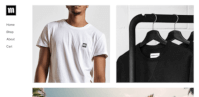 Create your own unique website with customizable templates.